Dr. Boozman's Check-up
Arkansans have a lot of questions about the Economic Impact Payment (EIP) that Congress approved at the end of 2020. The media often refers to these payments as 'stimulus checks.'

The IRS has been issuing these payments. The best place to start in finding the status of a payment is the Get My Payment button on the IRS website. This will show if and when the payment was processed. It is important to note that it is taking approximately three to four weeks from that processing date to receive the payment. Arkansans with a January 6 date on the IRS website have told me they just received their check in the mail this week.

If the IRS website indicates the payment status is "unavailable" you may still be able to get one. The IRS added a line to this year's tax forms so you can claim an unreceived EIP from both 2020 and 2021. You will have to file a tax return to see if there is any money through the Recovery Rebate Credit.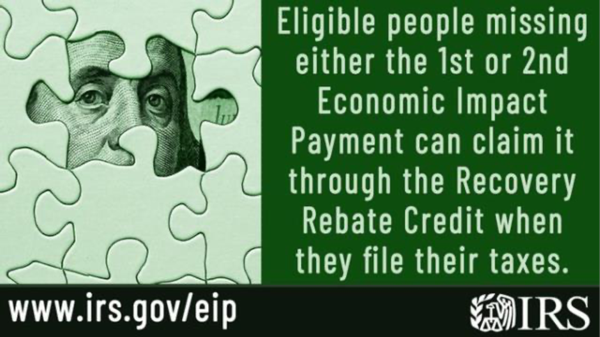 I understand this impacts many Arkansans who don't normally file a tax return. If you need help with this to pursue your EIP, check out the file for free resources from the IRS or find the closest Volunteer Income Tax Assistance site.