Dr. Boozman's Check-up
WASHINGTON – The Rural Community Assistance Partnership Incorporated (RCAP) honored U.S. Senator John Boozman (R-AR) with its 2023 Congressional Champion Award for his outstanding service, dedication and tireless advocacy on behalf of rural community and small towns in Arkansas and across the nation.
"As a rural state, Arkansas has unique needs that I've been proud to champion including expanded broadband, improved access to health care and modernized delivery of safe drinking water along with reforming how small communities can afford to update water and wastewater infrastructure. I'm honored to receive this recognition and will continue to advance causes important to residents who call these communities home as well as provide them with critical resources. As we craft the next farm bill, I am committed to enhancing policies that preserve the rural way of life," Boozman said.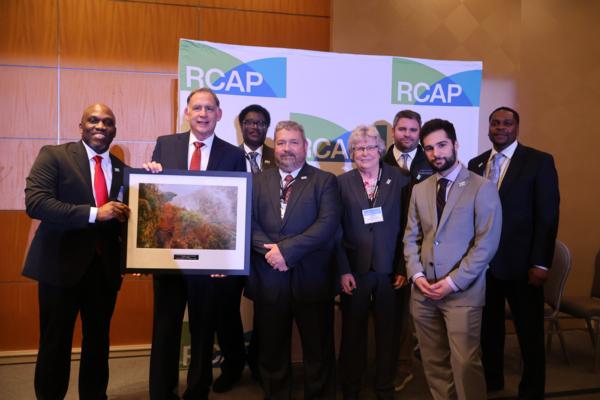 Senator Boozman was honored with the RCAP Congressional Champion Award.
RCAP's congressional award is given to lawmakers who have gone above and beyond in backing policies that support small communities and take action on their behalf. RCAP Congressional Champion Award recipients have shown themselves to be exceptional allies of the RCAP network and the needs of rural America.